3D ACIS Modeler
From DocR25
The 3D ACIS® Modeler (ACIS) is Spatial's prominent 3D solid modeling engine used by hundreds of software developers in more than 14 industries worldwide, including CAD/CAM/CAE, AEC, animation, and shipbuilding. ACIS provides some of the world's most recognized software developers and manufacturers with the underlying 3D modeling functionality necessary for creating innovative, high-performance applications.
Functionality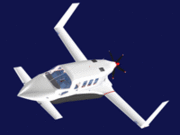 ACIS features an open, object-oriented C++ architecture that enables robust, 3D modeling capabilities. ACIS is ideal for constructing applications with hybrid modeling features, since it integrates wireframe, sheet, and solid modeling functionality with both manifold and non-manifold topology, and a rich set of geometric operations. With ACIS, you get a sound base of 3D modeling functionality, plus the flexibility to meet individual application requirements.
To simplify development with ACIS, Spatial made its licensing plan accessible to software developers on a budget. Our business model allows you to develop applications using ACIS without up-front costs for the first year, or until your products ship. As a result, our revenue is directly tied to your time-to-market and success.
ACIS Core Functionality
3D Modeling
3D Model Management
3D Model Visualization
See Also